In short
people:
247000
language:
59,92%
40,08%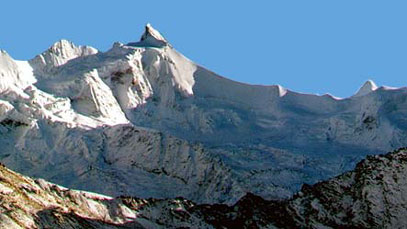 Valais region
Welcome to an extraordinary land of contrasts blessed with an exceptionally mild climate, where the number of sunny days per year is well above the Swiss average. This enchanting "holiday kingdom" is situated at the heart of the Alps, stretching from the waters of the Rhône at its centre to the legendary mountain peaks that never fail to entice mountaineers and charm nature lovers. The beauty of the region is enhanced by the subtle interaction of ice and sun, of north and south.
An authentic winter for in Valais is to be exact. On the Southern edge of Switzerland but in the heart of the Alps, in a region that has known many memorable winters in the past. Some say that the Valaisan people are like their winters, rigorous and unique! You will have to come here in winter to judge for yourselves.
The resorts, that offer the possibility of skiing at over 3'000 metres (9'842.5 ft) altitude, are unique. Each one has its own individual character and attractions. The smallest of the 61 resorts work their charm through their authenticity while the larger dazzle visitors with their magnificence.
In summer, when you are on the spot...
Mountaineers, sun-worshippers, mountain bike, lovers of hiking, glacier crossings and expeditions, Valais awaits you! The sun will lend you its rays for a golden tan; the mountains offer a challenge with the well-earned reward of magnificent views when you reach the top. The pure air will revive you and a thousand and one sights charm you.
A simple life at a leisurely pace with plenty of time from fun and enjoyment.
Highlights:
Extraordinary panoramas
Impressive glaciers
Aletsch Region world inheritance of UNESCO
Access to more 3' 000 meters (9'842.5 ft)
Hundreds of kilometres of excursions and ski tracks